Dentist Blog
Posts for tag: nutrition
By Reserve Dental Group
November 12, 2019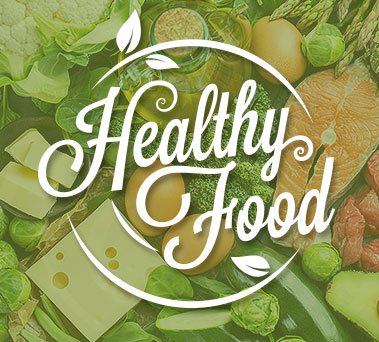 You can't separate your oral health from your overall health. What's beneficial for your body in general is usually beneficial for your teeth and gums.
Take the foods you eat: good nutrition is essential to general health and well-being. But the same foods that keep the rest of your body healthy often do the same for your mouth—and those that are not so good for the rest of you are usually not good for your teeth and gums either.
Here are 4 different types of foods that positively impact both mouth and body.
Cheese and dairy. Dairy products are rich in calcium, essential for strengthening both your bones and your teeth. Cheese helps stimulate saliva and protects against calcium loss. Cow's milk contains minerals and proteins both your body and mouth needs. It also contains lactose, a less acidic sugar that doesn't contribute to tooth decay.
Plant foods. Vegetables and fruit are loaded with vitamins and nutrients that keep the body functioning normally. They also contain fiber: Not only is this good for your digestive system, it requires chewing to break it down in the mouth, which stimulates saliva. A good flow of saliva helps prevent your mouth from becoming too acidic and thus more prone to dental disease.
Black and green teas. A nice cup of hot tea isn't just soothing—it's rich in antioxidants that help fight disease in the body (and the mouth). Black tea also contains fluoride, which has been proven to strengthen enamel against acid attack.
Chocolate. There's both good and bad news about this perennial favorite. The good news is the polyphenolic compounds (a kind of antioxidant) in unrefined cocoa can protect against disease including tooth decay. The bad news is most processed chocolate is loaded with added sugar—not the healthiest substance for your body, and definitely not for your teeth. Try then to incorporate small amounts of chocolate in your diet, the lower the sugar content the better.
Eating nutritiously helps your body stay healthy and disease-free. And coupled with daily hygiene and regular dental visits, it's one of the best things you can do for your teeth and gums.
If you would like more information on nutrition and dental health, please contact us or schedule an appointment for a consultation. You can also learn more about this topic by reading the Dear Doctor magazine article "Nutrition and Oral Health: How Diet Impacts Dental and General Health."
By Reserve Dental Group
October 28, 2018
In the quest for the ideal diet, people often stress over one particular food group: carbohydrates. And for good reason—some carbohydrates have been linked to chronic inflammation, a contributing factor in many diseases. One such condition in particular, periodontal (gum) disease, could permanently damage your dental health.
But before you throw all the carbs out of your diet, let's take a closer look at them. Not all carbs are the same or contribute to inflammation to the same degree.
Carbohydrates are organic compounds existing in living tissues. In foods, the most prevalent of these are sugars and starches that break down during digestion into the simple sugar glucose, which the cells in an organism use for energy.
But not all carb-based foods digest at the same rate, measured along a scale called the glycemic index. High glycemic foods like sugar, baked goods or potatoes digest quickly and can rapidly increase the glucose levels in the blood (blood sugar). This sudden glucose spike then triggers an insulin surge from the pancreas to restore the level to normal. This process in turn can cause inflammation.
On the other end of the glycemic index are complex or unrefined carbohydrates that digest much more slowly, and don't quickly elevate blood sugar like simple carbs. In fact, nutritional studies consistently show carbohydrates in most vegetables, greens, beans or whole grains may actually decrease inflammation.
Inflammation is also a primary factor in gum disease, caused by a bacterial infection in the gums. Chronic inflammation damages the gums' attachment with the teeth and can contribute to eventual tooth loss. And if your body already has an overactive inflammatory response due to your diet, you could be even more susceptible to gum disease.
A change in your diet in relation to carbs could help reduce this risk. Eat less sugar, white flour, rice and potatoes and more complex carbs like fresh vegetables and fruits. For even more protection include foods rich in Omega-3 fatty acids (like certain fish and nuts) and less Omega 6 foods (fried food or pastries, or chips, for example). And don't forget your antioxidants, vitamins and minerals.
Eating fewer simple carbs and more complex carbs will help reduce inflammation in the body. And that's a good thing for your gums.
If you would like more information on how diet affects dental health, please contact us or schedule an appointment for a consultation. You can also learn more about this topic by reading the Dear Doctor magazine article "Carbohydrates Linked to Gum Disease."
By Reserve Dental Group
July 09, 2016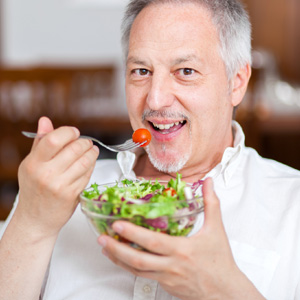 One of the most popular subjects in books, magazines and social media is food — the things we should or should not eat (or at least not too much). While losing weight is a popular focus, it's only one part of the whole — a balanced diet that supplies the nutrients we need to be healthy.
What you eat can also make a difference in your oral health. Here are 4 changes you should make to your dietary habits to cut down on the risk of dental disease.
Adopt a nutritionally sound diet plan. When we say diet, we're not talking about the latest weight-loss sensation — we mean a planned way of eating for life. For most people, that's a balanced diet of fresh fruits and vegetables, protein and dairy. Your teeth and gums have the best chance of remaining strong and healthy with a nutrient-rich diet.
Manage your sugar intake. Sugar and similar carbohydrates are a rich food source for bacteria that cause dental disease. It's important then that you keep your sugar consumption within limits: don't eat more than six teaspoons of processed sugar a day (or three for a child); avoid sugary snacks between meals; and try to satisfy your sweet tooth with the natural sugars found in fresh fruits and vegetables.
Cut back on acidic beverages. Sodas, juices, sports and energy drinks are all the rage. They're also high in acid, which at chronic levels can soften and erode tooth enamel. So, try to drink them only at meal times and avoid sipping on them over long periods. And, if you're hydrating yourself after moderate work or exercise, try nature's perfect hydrator — water.
Avoid eating before bedtime. A good portion of the acid in our mouths after we eat can be neutralized by saliva. As we sleep, though, our saliva flow slows down and doesn't have the same buffering power as it does during the day. So, try not to eat as least an hour before you turn in for the night, especially foods with added sugar.
If you would like more information on nutrition and oral health, please contact us or schedule an appointment for a consultation. You can also learn more about this topic by reading the Dear Doctor magazine article "Nutrition & Oral Health."