Dentist Blog
Posts for: January, 2019
By Reserve Dental Group
January 16, 2019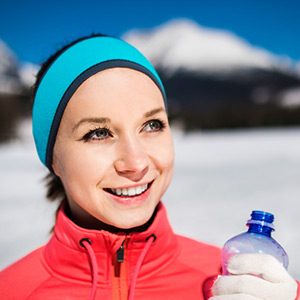 Whether you live in the snow belt or the sunny south, the winter season often means a change in the weather. In many places, the sun isn't as strong and cooler temperatures bring relief from the summer's heat. Yet even though it may be chillier outside, your body's need for hydration is the same as it was in the summer—and a lack of proper hydration can be bad news for your oral hygiene.
Everyone knows we need to drink plenty of water every day to stay healthy. It's important for good oral hygiene because water is the major component of saliva, which fights bacteria and helps neutralize the acids that cause tooth decay. Water also keeps the soft tissues of the mouth moist and healthy, and helps fight bad breath. In many communities tap water is fluoridated, which offers proven protection against cavities.
But in the middle of winter, fewer people carry around bottles of cold water for refreshment—and that's a shame, because we need it just as much! While indoor (and outdoor) air is often drier in winter, your body continues to lose water in the same ways. And if you keep up a healthy exercise routine (like jogging, snow sports or backyard fun and games), you still need plenty of hydration. An ice-cold glass of water may not be as appealing in January as in July…but it's just as important.
Of course, the water you drink doesn't have to be freezing cold to do its job. Hot tea (especially herbal tea) can be a healthy option for wintertime hydration. So is plain water without ice. Fruits and vegetables also contain lots of water, plus vitamins, fiber, and many more substances that are good for your body.
But there are some drinks you should avoid—or at least take in moderation. Regularly drinking coffee and tea can stain your teeth, and excessive caffeine may have negative health effects. Consuming alcoholic beverages can cause dry mouth, and may increase the risk of oral cancers. And, of course, drinks that contain sugar (including soda, some juices, and many coffee and hot chocolate beverages) are linked not only to tooth decay, but to other health problems as well.
And whatever the season, don't forget to come in to the dental office for regular checkups and cleanings. We can remove the sticky tartar that clings to your teeth and may cause tooth decay and other problems. We will also perform a complete dental exam, evaluate your oral health and help resolve small problems before they turn into big headaches (or toothaches). Working together, we can help you enjoy the benefits of good oral hygiene all though the year.
If you would like more information on oral hygiene, please contact us or schedule a consultation. You can learn more by reading the Dear Doctor magazine articles "10 Tips For Daily Oral Care at Home" and "Think Before You Drink."
By Reserve Dental Group
January 06, 2019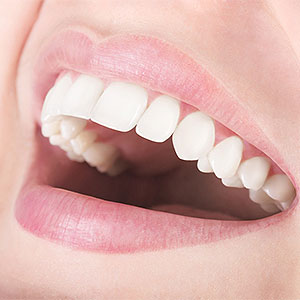 For chipped, stained, or slightly crooked teeth, dental veneers might be the ideal solution. These thin layers of porcelain bonded directly over the teeth with the perfect blend of color, sizes and shapes, can transform a person's smile for a relatively modest cost.
But if the teeth belong to a teenager, veneers might not be appropriate. This is because in most cases, we'll need to remove some of the tooth enamel so that the applied veneers won't look unnaturally bulky. This alteration is permanent, so the teeth will require some form of restoration from then on.
While not usually a major issue with fully matured adult teeth, it could be with the developing teeth of pre-teens and teens. During childhood and adolescence the tooth's inner pulp plays an important role in dentin production, and so the pulp chamber is relatively large compared to an adult tooth. This larger size places the pulp closer to the enamel surface than with an adult tooth.
Because of its proximity to the enamel, there's a greater chance veneer alterations could damage a teenager's tooth pulp and its nerve bundles. If that happens, we may need to perform a root canal treatment to save the tooth—also not an optimal situation for a developing tooth.
That's why we need to take into consideration a patient's age and stage of dental development first, including x-raying the affected teeth to measure the depth of the tooth pulp. If we deem it too risky at the moment, there are other ways to improve dental appearance at least temporarily. This includes whitening externally stained teeth with a bleaching agent, or applying tooth-colored composite resin material to chipped areas. We can also apply a composite material veneer that, although not as durable as traditional porcelain, doesn't require much if any tooth alteration.
To know your options, have your teenager undergo a thorough dental examination. Your dentist will then be able to discuss with you whether veneers can be safely attempted. And be sure the dentist who may perform the work has experience performing cosmetic procedures on teenagers.
If you would like more information on restoration choices for teenagers, please contact us or schedule an appointment for a consultation. You can also learn more about this topic by reading the Dear Doctor magazine article "Veneers for Teenagers."