Dentist Blog
Posts for: May, 2017
By Reserve Dental Group
May 22, 2017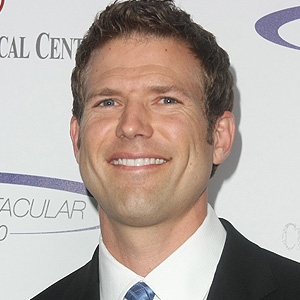 If we could go back in time, we all probably have a few things we wish we could change. Recently, Dr. Travis Stork, emergency room physician and host of the syndicated TV show The Doctors, shared one of his do-over dreams with Dear Doctor magazine: "If I [could have] gone back and told myself as a teenager what to do, I would have worn a mouthguard, not only to protect my teeth but also to help potentially reduce risk of concussion."
What prompted this wish? The fact that as a teenage basketball player, Stork received an elbow to the mouth that caused his two front teeth to be knocked out of place. The teeth were put back in position, but they soon became darker and began to hurt. Eventually, both were successfully restored with dental crowns. Still, it was a painful (and costly) injury — and one that could have been avoided.
You might not realize it, but when it comes to dental injuries, basketball ranks among the riskier sports. Yet it's far from the only one. In fact, according to the American Dental Association (ADA), there are some two dozen others — including baseball, hockey, surfing and bicycling — that carry a heightened risk of dental injury. Whenever you're playing those sports, the ADA recommends you wear a high-quality mouth guard.
Mouthguards have come a long way since they were introduced as protective equipment for boxers in the early 1900's. Today, three different types are widely available: stock "off-the-shelf" types that come in just a few sizes; mouth-formed "boil-and-bite" types that you adapt to the general contours of your mouth; and custom-made high-quality mouthguards that are made just for you at the dental office.
Of all three types, the dentist-made mouthguards are consistently found to be the most comfortable and best-fitting, and the ones that offer your teeth the greatest protection. What's more, recent studies suggest that custom-fabricated mouthguards can provide an additional defense against concussion — in fact, they are twice as effective as the other types. That's why you'll see more and more professional athletes (and plenty of amateurs as well) sporting custom-made mouthguards at games and practices.
"I would have saved myself a lot of dental heartache if I had worn a mouthguard," noted Dr. Stork. So take his advice: Wear a mouthguard whenever you play sports — unless you'd like to meet him (or one of his medical colleagues) in a professional capacity…
If you would like more information about mouthguards, please contact us or schedule an appointment for a consultation. You can read more in the Dear Doctor magazine article "Athletic Mouthguards."
By Reserve Dental Group
May 14, 2017
Although usually an orderly process, some permanent teeth don't come in as they should. In fact, they may not come in at all and remain hidden in the gum — a situation called impaction. This creates multiple problems for function, health and, in the case of front canines, appearance.
Canines are the longer and more pointed teeth on each side of the front-most incisors. They help tear and cut food during chewing, a function impaction eliminates. Besides a higher risk for developing abscesses (isolated areas of infection) and cysts, they can also put pressure on neighboring teeth and damage their roots or cause them to erupt abnormally.
Dentists often remove impacted wisdom and other back teeth to lessen these potential problems. Removing canines, though, has additional considerations: besides compromising ideal chewing function, missing canines often create an unattractive smile.
But before considering removal, there's another technique we might be able to use to save the canines and actually draw them down through the gums to their correct position. It's usually part of an overall orthodontic plan to correct a poor bite (malocclusion).
After pinpointing their exact position with x-rays or CT scanning, a surgeon surgically exposes the impacted canines' crowns through the gums. They then bond small brackets to the crowns and attach a small gold chain to each bracket. They fasten the other end of the chains to orthodontic hardware that exerts downward pressure on the impacted teeth. Over several months this pressure can help move the teeth into their normal positions.
Unfortunately, this technique isn't always advisable: one or more of the impacted teeth may be in a difficult position to attempt it. It's usually best in these situations to remove the teeth, usually sooner rather than later for the sake of neighboring teeth.
Fortunately, with today's advanced restorative techniques, we can eventually replace the canines with dental implants, although that's best undertaken after the patient enters adulthood. In the meantime, we can utilize orthodontic means to preserve the open space and provide a temporary restorative solution.
Whatever route taken, these teeth don't have to become a source of problems, especially for your appearance. Whether through orthodontics or restorative dentistry, impacted canines don't have to ruin your smile.
If you would like more information on various orthodontic procedures, please contact us or schedule an appointment for a consultation. You can also learn more about this topic by reading the Dear Doctor magazine article "Exposing Impacted Canines."